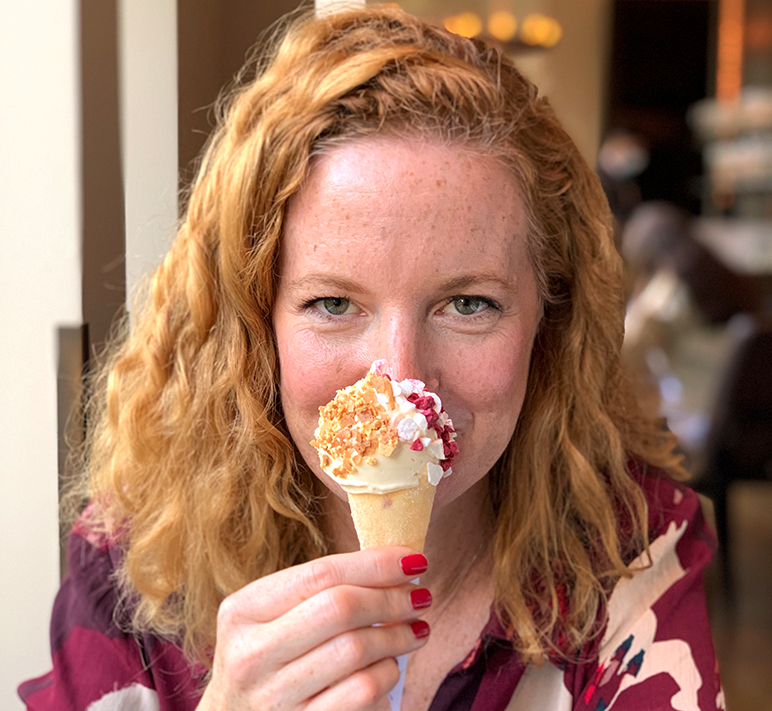 My name is Sophie Sundberg and I am the lady behind Gingerbread Lady*.
I'm an independent freelance graphic designer based in north London, UK with over 20 years' successful experience working in-house, with agencies and direct with personal clients.
My passion lies in packaging and identity design, however I have a broad experience in a range of design disciplines. I have a love for pattern & illustration which stems from my university degree and my attention to detail can sometimes seem like a curse! My design style is timeless and elegant, which continues to serve my clients year after year.
I have worked for high street brands such as Boots, Body Shop, Cow&Gate, M&S, Nestlé, Superdrug, Tesco, Whittard of Chelsea, as well as my own smaller clients. The market sectors I have covered are: Charities / FMCG / Health & Beauty / Childrens Boutiques / Gifts / Boutique Brands / Travel & Leisure / Photographers.
If you ask me where I am from, it's bit of long story… born in Tuscany, I grew up between Italy, Scotland and Ireland, went to school & university in England and then married a Swede.
*People often ask me the story behind my pseudonym Gingerbread Lady… When I was fresh out of university, I didn't want to be just another name people forgot, so I decided to brand myself. I was baking Gingerbread Men one day when I thought 'that's me'!…Ginger, full of energy, cheerful (and a bit cheeky), not a lot scares me and I don't give up til I'm done. The rest is history.